In Which Ramona Tries to Pull Off an Author's Page
All of my writer friends have author's pages. They're amazing! Mine is a start.
Medium
Essays on life, writing, and activism. And they pay me! I like a lot of what I write there. I hope you will, too.
Ramona's Voices
My political blog. I'm a Josiah Bartlet Liberal and I love The West Wing. I've been writing this blog since Barack Obama's Inauguration Day in 2009. I thought I would quit when He Who Shall Be Nameless took over but after the initial shock I found I still had something to say.
Constant Commoner
My personal blog. Terribly neglected, I know, but it looks nice.
---
Welcome to my Newsletter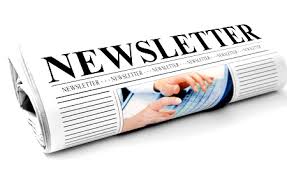 I have officially started a newsletter on Substack and I'm slowly getting excited about it. I started it because all of my favorite writer friends had one and they've come really close to calling me a Luddite loser because I didn't.
Always the sheep, I went for it.
I call it "Ramona's News From the Blogfront". It's because I don't know what it is yet, so 'blogfront' seemed generic enough for me to experiment without having to change the name later. 
I've sent out four newsletters now and I'm feeling confident enough to think maybe I can keep this going. This website–the one you're on right now–is frustrating the hell  out of me. I haven't figured out how to place things on the page, or even how to find the things I've written, so I don't blame you if you're getting frustrated, too. 
I'm getting excited about some of the things I'm doing as a writer and I thought this would be the place where I could share them with you, but it's too hard. I  spend too much time trying to work out the mechanics when I could be using that time to write. So until I can wrap my brain around WordPress, I'll be using my newsletter to talk about writing and writers and life in my world.
I would love to see you there. No fees, no commitment, no pressure. 
About
I've been writing forever but started getting paid for it in the 1980s, long before the internet. I've been at it for a long time and some of it seems to be okay, so I'll keep on doing it.
Get in Touch
You can reach me by email at ramonasvoices@gmail.com or ramonagriggwriter@gmail.com